Welcome to Oinou Strata
Step into a world of luxury and charm with our one-of-a-kind boutique hotel, featuring three exquisite suites and a heavenly Gin & Wine Bar. Immerse yourself in the renowned Cyprus Hospitality while enjoying the serene ambience of Vouni Village. Take a deep breath, unwind and let every moment be a memory to cherish..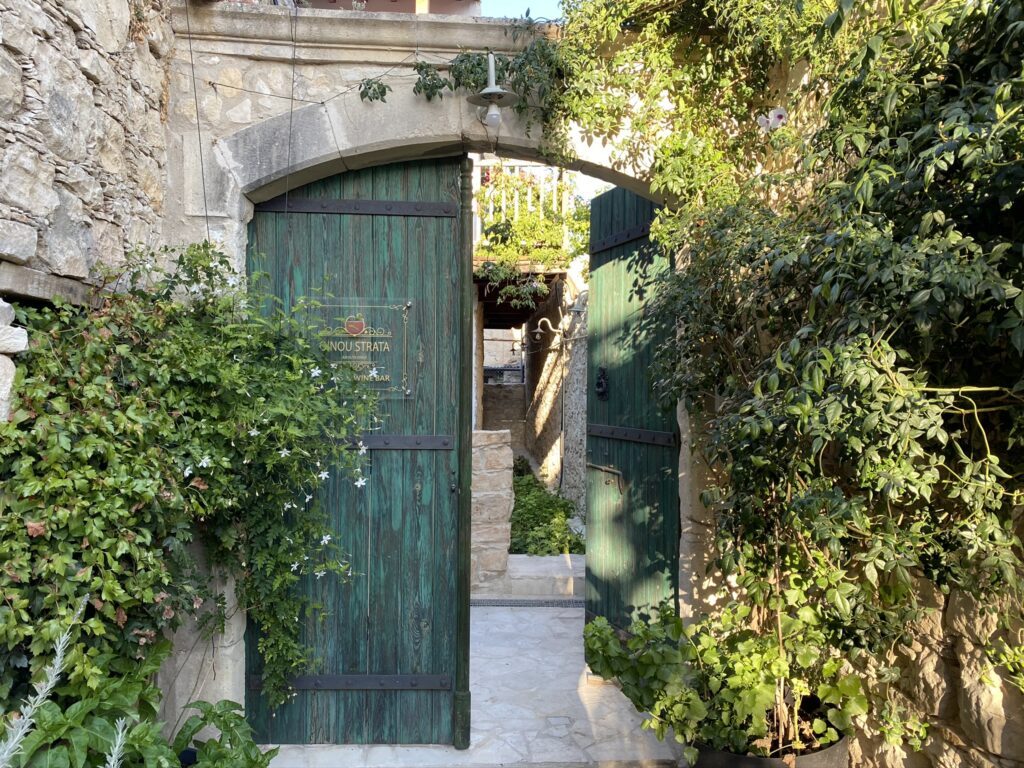 The steps led me to a cobbled street forgotten in time, in my old time, in the innocence of my childhood. My feet were walking as if they wanted to take me somewhere and there suddenly appeared … empty, abandoned mansion flooded with energies, "voices" and this smell of wine. Yes!! At that moment I knew why I was led there, to the mansion, to the smells of wine, to that street.
The suites
Discover Oinou Strata's three one-of-a-kind, stone-built suites that seamlessly blend Cypriot traditional architecture with modern touches. Each suite boasts its own private terrace or patio, and comes fully equipped with a flat-screen TV, air conditioning, kitchenette, coffee machine, and mini bar. Additionally, every suite features its own wood stove and free Wi-Fi access to ensure your utmost comfort during your stay.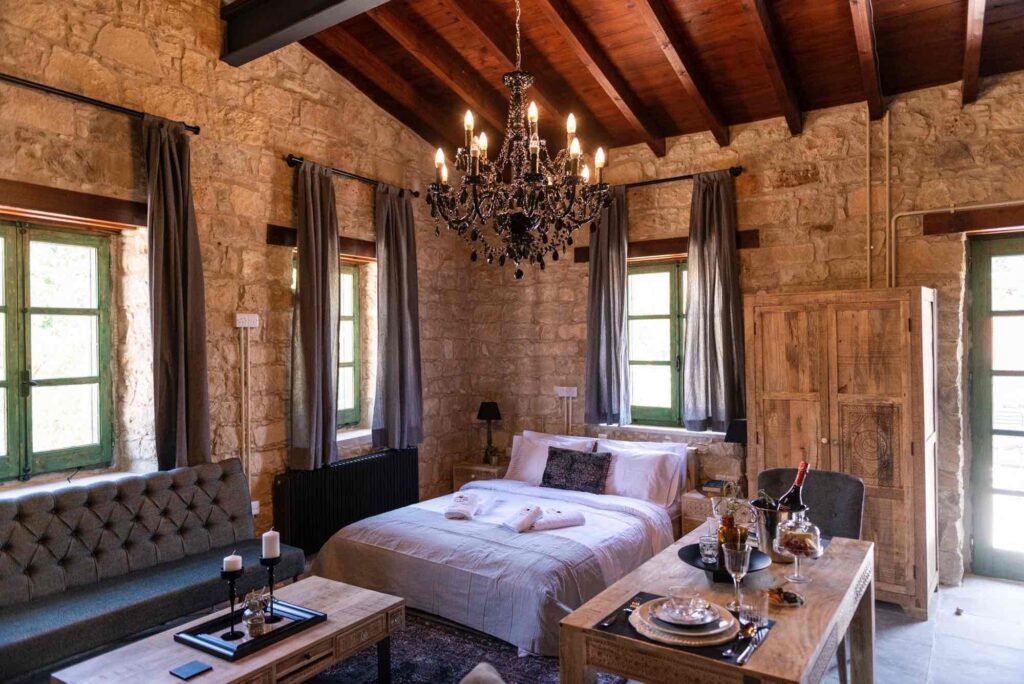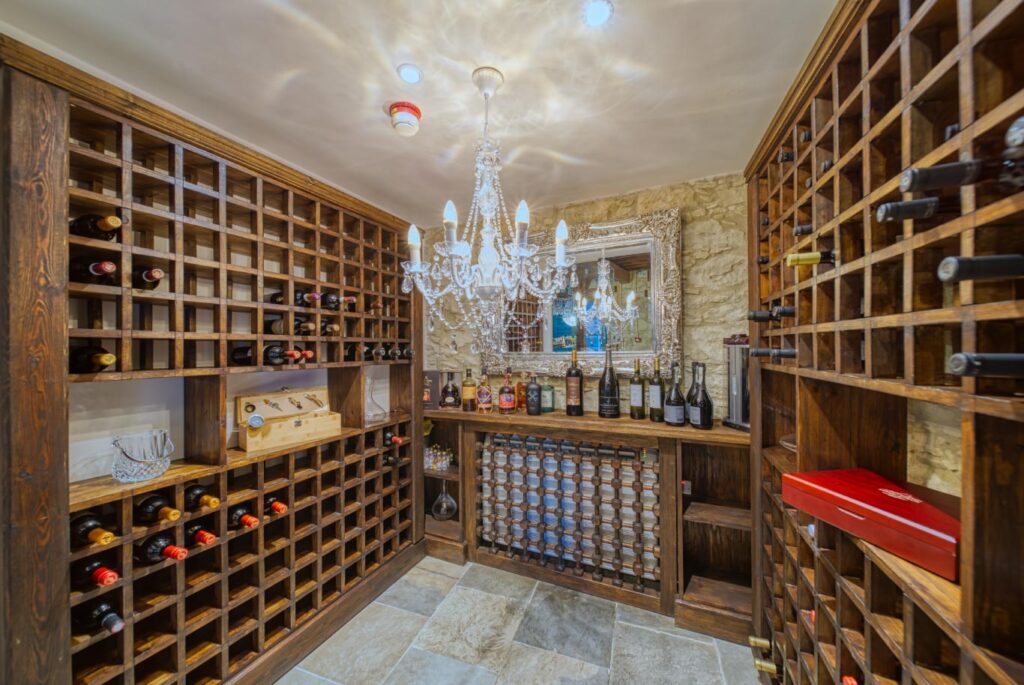 Gin & Wine Bar
Feel free to indulge your senses and spoil your palate with our exquisite wine list and different types of exclusive gin.
Explore
Discover the beauty of Cyprus's western region with the Troodos mountain range. Villages are nestled in the mountains and valleys and are often found clinging to terraced hills.